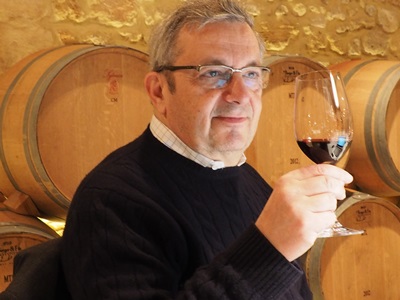 My name's Izak Litwar and I'm live in Copenhagen, Denmark. I'm a freelance wine writer and I've been tasting and writing about wines since 1984.
I concentrate almost 100% on Bordeaux wines as I'm in love with these because of its many styles, hospitality and beauty of Bordeaux town and surroundings.
My tasting experience of Bordeaux wines is based on 35 years long period (1984-2019) of visits to Bordeaux and many, many vertical/horizontal tastings with often 20+ vintages of a given château - f.i. 22 vintages of Canon back to 1948 (1988), 18 vintages of Cheval Blanc back to 1928 (1988), 25 wines from the highly-heralded 1959 vintage (1989), Beychevelle, Certan de May, Latour, Montrose, Palmer (18 vintages back to 1952), Le Pin (12 vintages), Pontet Canet and Vieux Chateau Certan verticals in 10+ vintages, (tastings taking place between 1990 and 1999), 65 vintages of Yquem back to 1847 (2005), 30 vintages of Latour back to 1904 (2006), 19 vintages of Haut Brion/39 vintages of La Mission Haut Brion back to 1920 (2006), 10+ vintages of Palmer (2007), 10 vintages from same chateau (2014) and 8 vintages additionally in 2015, 10+ vintages of Beychevelle (2008), 14 vintages of Lafleur (2012), and 10+ vintages of Montrose (2016), all tastings taking place in Copenhagen. On the 6th March 2020, I organized a tasting of 23 vintages from top Pomerol, Trotanoy. It took place in Copenhagen.
In November 2018 I participated in an extraordinary tasting of 21 wines from 1918 vintage, where the majority of wines showed verve and vitality due to incredible life span. In May 2020 some great bottles from 1945 vintage were tasted.
I've tasted many old wines from Bordeaux - among the highlights - the oldest red Bordeaux I've ever tasted is Palmer 1965, the oldest sweet white Bordeaux I've tasted is Yquem 1947 and the oldest dry white Bordeaux I've tasted is Domaine de Chevalier 1941
I'm member of several wine commanderies - Jurade de Saint-Émilion, Hospitaliers de Pomerol and Commanderie de Bontemps á Medoc, Graves et Sauternes.
In May 1998, the only book I've written up to now, about Pomerol, only in the Danish language, was published in Denmark.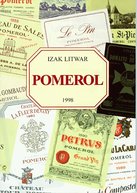 Beside enjoying drinking wines, I also like to drink beer (especially Scottish, Belgian and Polish ones), Scottish malt whisky (single cask ones from especially Springbank and Highland Park) and vintage Armagnac (especially from Fontaine de Coincy).
Occasionally I review restaurants in Denmark and abroad - check out my reviews at www.tripadvisor.dk, among others Geranium in Copenhagen and Le Pressoir d'Argent (Gordon Ramsay) in Bordeaux, two highlights of my culinary experiences up to now (February 2017). In April 2019, I had excellent dinner at famous Basque restaurant Martin Beratasequi in Lasarte, several kilometres outside San Sebastian.