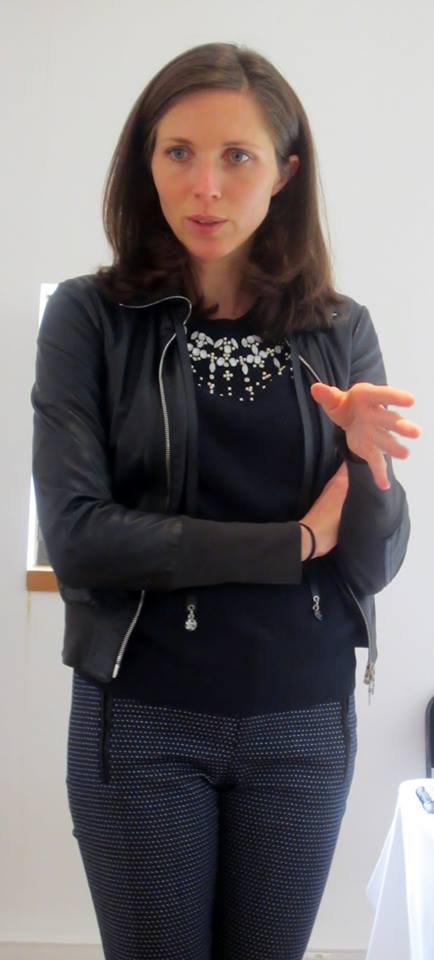 Caroline Frey - has been taking care of La Lagune since 2004
La Lagune is situated on the right side of the road, called Route des Chateaux, after you pass Bordeaux suburb, Blanquefort (15-20 minutes drive), in the comune of Ludon. The soil here is mostly gravel with some sand in the upper layer. The 80 ha big vineyard houses 60% Cabernet Sauvignon, 20% Merlot, 10% Cabernet Franc and 10% Petit Verdot. La Lagune can be "mistaken" for a classy Margaux wine when tasted blind, with its sheer elegance and finesse. Some years ago (I think it was in 2011) when I spoke to a winemaker from Margaux commune about La Lagune making splendid wines, the comment was "La Lagune has a "warm" soil, and Merlot is too grilled and overripe". Utter nonsense!
My first visit there was in 1985, I wasn't particularly well-received as the owner was morning sour for an unknown reason, but she became much happier later on during visit, as she did find out that I knew a lot about wine. Since then, I rarely visited La Lagune, but it changed in March 2004, when I was accommodated at La Lagune for a couple of days by Union des Grands Crus de Bordeaux during primeur week. I met young and charismatic Caroline Frey by then. She's just started to manage La Lagune after her parents bought this property in 2000. Caroline has steadily pushed the quality up, bought some more land and made a lot of improvements. She also makes wine at family's other winery since 2006, Paul Jaboulet in Cotes du Rhone. I've visited La Lagune frequently since 2004 and every year since 2010.
In September 2013, Caroline Frey appointed a young qualified oenologist, Maylis de Labordiere, as new cellarmaster at La Lagune. She's not of Bordeaux origin and comes from Beaujolais. On my question, "why you chose Bordeaux and not Burgundy to work with wine", she answered, "many friends of mine told me to go to Bordeaux and take education there, as it is the best place to do it". It was tough for her to start with such a difficult vintage as 2013, but she assisted four excellent vintages in a row following 2013. Bad luck during 2018 growing season due to frost. Apparently, some fine Cabernet Sauvignon parcels were saved from frost and contributed to releasing of 2018 vintage. But 2019 and 2020 signal an excellent comeback!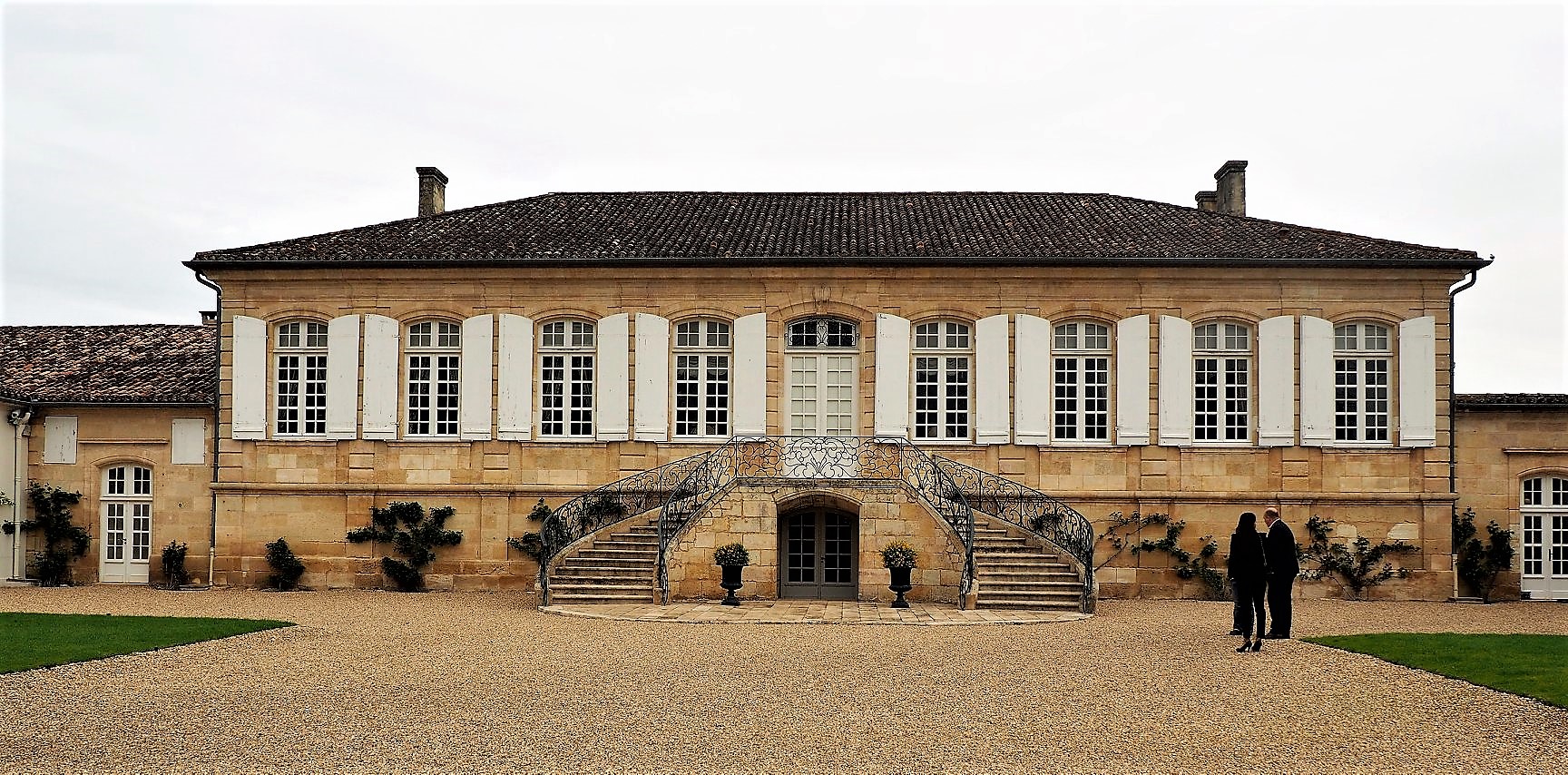 La Lagune - pretty little chateau, isn't it?!
-----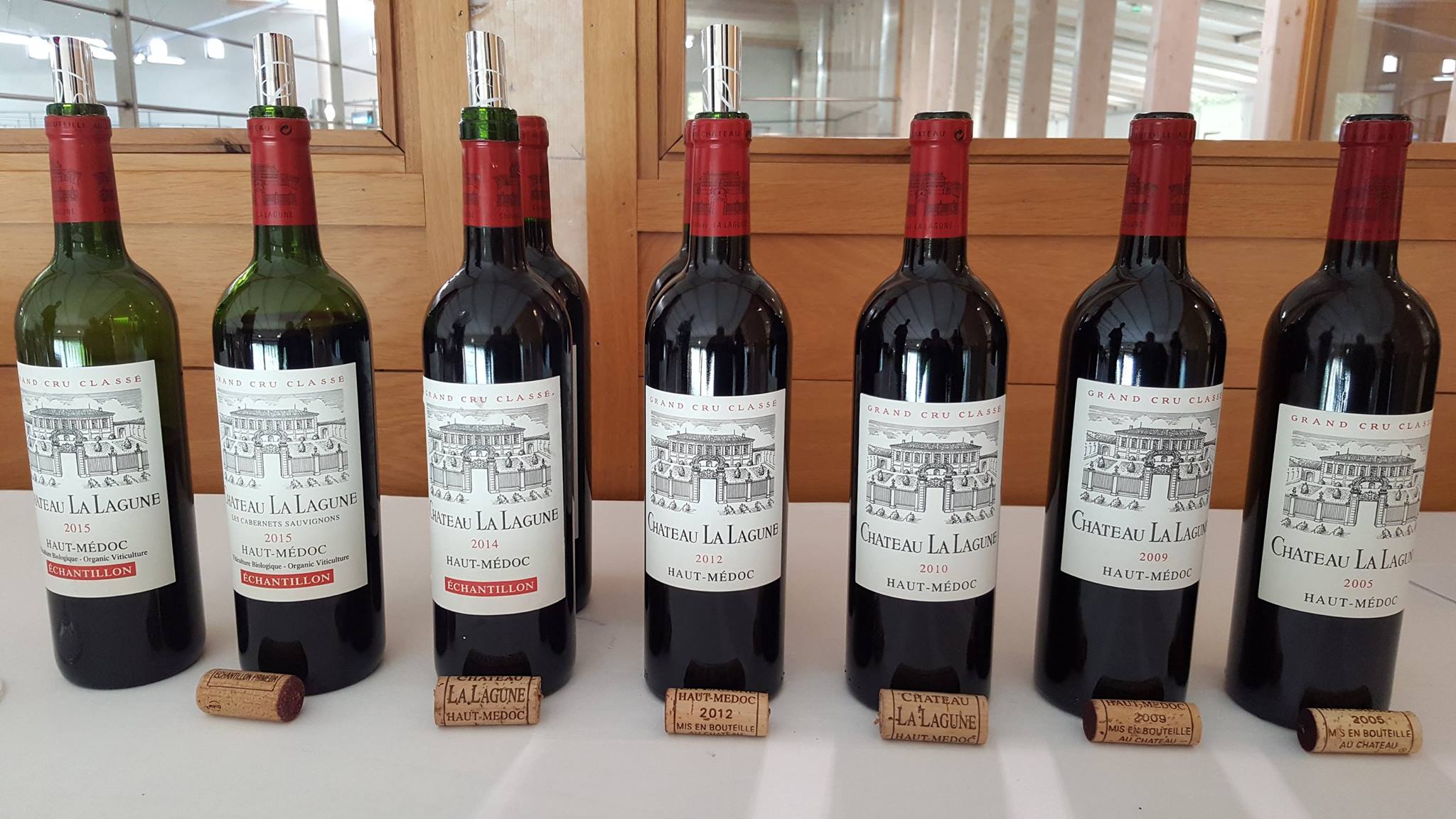 Wines tasted in April 2016
-----
2019 La Lagune (barrel sample) 95-96p
Tasted in July 2020. 70% Cabernet Sauvignon + 26% Merlot + 4% Petit Verdot, 14% alcohol. Dense and deep nose of fragrant blackcurrants, scents of roasted bacon and graphite on the palate, splendid acidity, creamy berries and grained tannin. Full-bodied yet elegant with finesse. Complex with splendid structure and length. Long aftertaste. Another great effort from this property. Excellent value for money here!
2018 La Lagune 95-96p
Tasted in December 2020. 100% Cabernet Sauvignon. On label below the property's name, there are written, "Les Cabernets Sauvignons". It was a big surprise to receive this bottle for tasting as I didn't expect 2018 to be produced because of two hail storms during summer, one in May and second in July. The first one didn't affect the best plots, but the latter was quite destructive by ravaging through the main vineyard. Happily, some Cabernet Sauvignon plots came unscathed and passed La Lagune's manager Caroline Frey's demands quality-wise. It's a wonderful effort and 100% in the property's style, despite missing the contribution of other grape varieties in the blend. I've big praise for Caroline Frey for maintaining the style of the property! You have here a fabulous and pure nose of blackcurrants, same classy fruit on the palate with energy and vibrancy, fabulous complexity, sheer finesse and elegance. The excellently lingering finish completes this sublime wine!
2017 La Lagune (barrel sample) 95p
Tasted twice - last time in April 2019. Consistent notes. 75% C.S. + 20% Merlot + 5% Petit Verdot. Very captivating on the nose, fresh with splendid acidity, Cabernet Sauvignon stealing headlines with a fabulous contribution, finesse, silkiness and velvety texture. Charismatic wine and an impressive effort from the property and its winemaking staff!
2016 La Lagune 96p
Tasted three times - last time in April 2019. Consistent notes. Truly distinguished and remarkable wine because of its stunning structure, minerality, elegance, length, balance and immensely seductive approach. All in silk and velvet. This wine is 60% Cabernet Sauvignon, 35% Merlot and 5% Petit Verdot.
2015 La Lagune 96p
Tasted four times - last time in April 2019. Consistent notes. In April 2016, there were two blends to analyse/taste. Usual blend, 65% Cabernet Sauvignon, 30% Merlot and 5% Petit Verdot was well-packed with fruit, very stylish, sappy and refined, silky texture, precise and well-composed. Excellent effort, close to 2010 and 2005 vintage in quality. Rated 94p. Cabernet Sauvignon's blend from different parcels showed a lot of acidity, power, and depth here than in the usual blend. Rated 94+p.
In April 2017 I retasted 2015 and was informed. that final blend turned out to be 70% C.S. + 20% Merlot + 10% Petit Verdot. I upgraded this wine rating simply because it tasted better than each of those two cuvées from a year before! Retasted it again in April 2018, and there's a slight correction of the final blend. It's 65% C.S. + 30% Merlot + 5% Petit Verdot. Wonderful stuff, as sophisticated, elegant and pretty as its owner. Same impression in April 2019.
2014 La Lagune 94p
Tasted three times - last time in April 2017. Consistent notes. This wine was really delicious with splendid acidity, freshness, precise, enchanting sweetness, splendid balance, and long fruity aftertaste. A lot of style here and this wine is a great success for the vintage. In April 2017 - this wine had a pretty nose of black cherries, remarkable acidity, strong structure and long finish. A classic Bordeaux/La Lagune wine. Fail-free wine work.
2013 La Lagune 89p (barrel sample)
Tasted twice - last time in April 2015. Consistent notes. In April 2014, I tasted four different blends, and already then Caroline considered declassifying 2013 La Lagune. She didn't do it anyway and chose the cuvée of almost 100% Cabernet Sauvignon as Grand Vin. She admitted that 2013 vintage was the hardest and most difficult to make since she's become the property manager. I wouldn't say it's a typical wine of the property. Well-balanced, light and round, compensates for lack of concentration and depth with charm, elegance and seductive approach.
2012 La Lagune 92p
Tasted four times - last time in April 2016. Consistent notes. Fine display, delightful wine with a very aromatic nose, seductive, tasty palate, fine acidity and complexity, and long aftertaste. Heartbreaker wine and a big success for the vintage.
2011 La Lagune 92-93p
Tasted three times - last time in April 2016. Consistent notes. It had a splendid nose of black cherries, fine depth and intensity, strong structure and backbone, great acidity and persistent finish.
2010 La Lagune 95p
Tasted three times - last time in April 2016. Consistent notes. This wine was tightly knitted, excellent intensity and concentration, long fruity finish which is quite firm. Fat fruit and tannin. Very expressive wine with a beautiful future.
2009 La Lagune 93-94p
Tasted twice - last time in April 2016. Consistent notes. It had sweeter fruit on the nose and palate than in 2010, less deep and concentrated but elegant and tasty with a meaty finish. Impressive effort.
2005 La Lagune 94+p
Tasted twice - last time in April 2016. Consistent notes. This was a very aromatic wine and complete one with cacao powder, tasty chocolate, exquisite balance, fabulous depth and long finish. Excellent stuff.
1996 La Lagune 92p
Tasted in March 2004. Very dark, tight, great depth, very concentrated and long. Very Cabernet Sauvignon wine with cedar and tobacco leave flavours. Classy wine.
1971 La Lagune 92p
Tasted in October 2019. Well-preserved wine, fruity and elegant, a nice taste of cherry drops, great pleasure to drink. Keeps extremely well considering its age and is a great pleasure to drink.