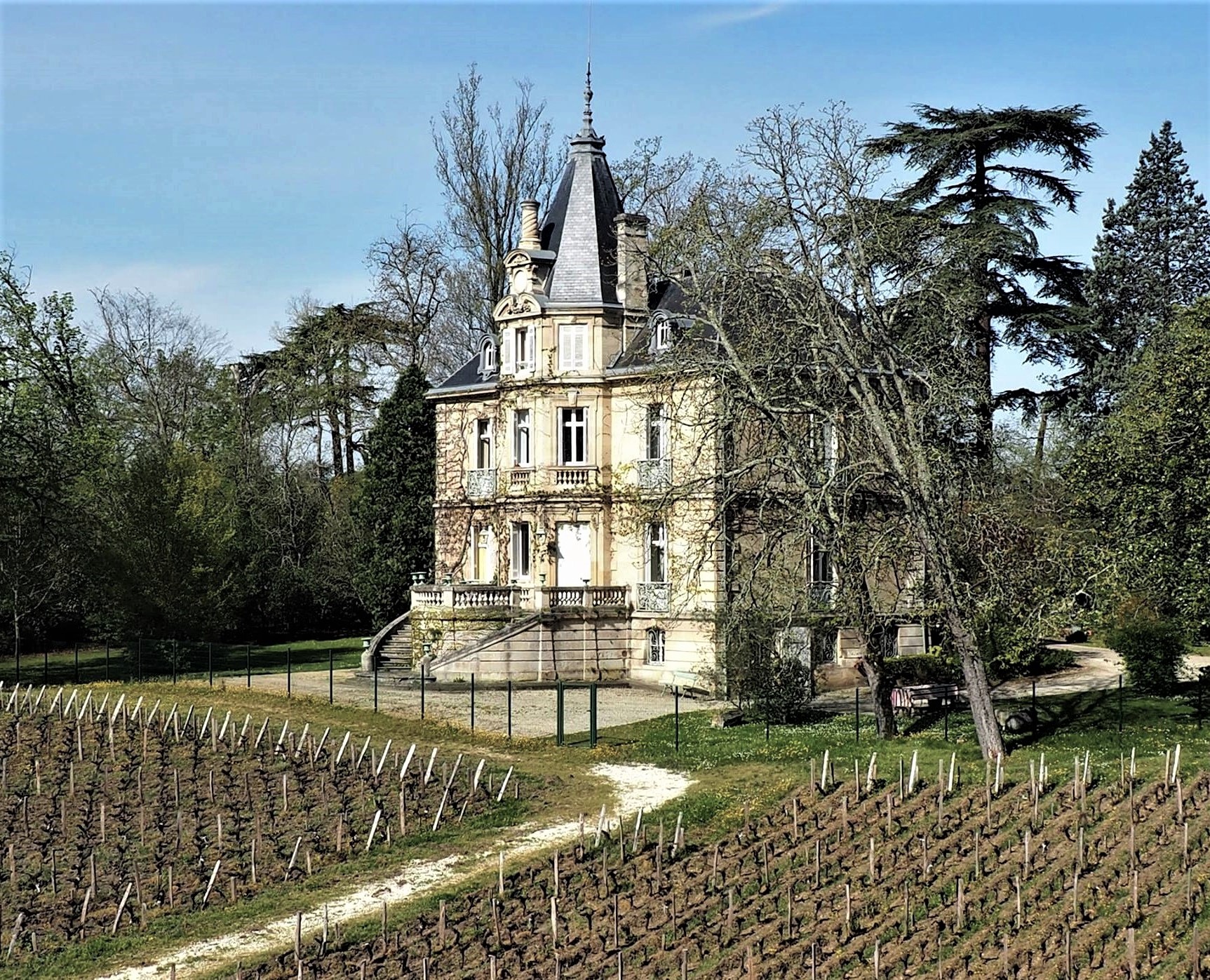 This picture is taken from the top of the cellar at LCHB - (Copyright Izak Litwar)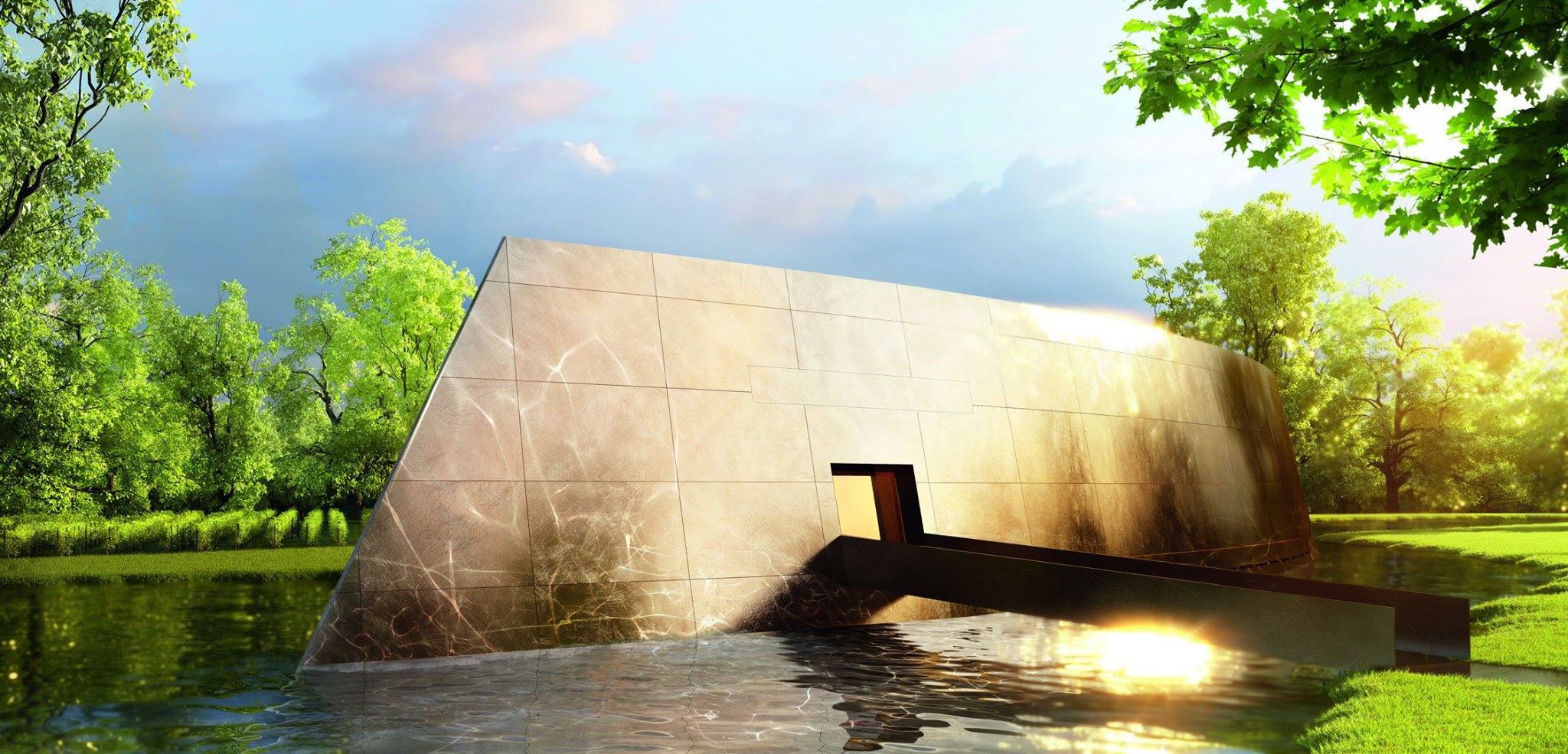 Les Carmes Haut Brion's spectacular cellar - (Copyright Giorgio Bocoshvili)
Les Carmes Haut Brion can trace its roots back to the 16th century. For 200 years+, it was owned by Carmelite order. During the French revolution, the state was confiscated and sold in 1840 to Bordeaux wine merchant Leon Colin. Since then Chantecaille-Furt family were the owners until 2010 when Pichet real estate group purchased it. In 2012, the new owner decided to bring a well-qualified winemaker/director to Les Carmes Haut Brion to improve quality dramatically. Guillaume Pouthier arrived at Carmes Haut Brion from the same position at a famous producer in Rhone, Chapoutier.
From the very start, he's introduced a unique technique, which winemakers frequently use in Rhone. Instead of already sorted grapes in vats, whole bunches of grapes are placed before fermentation and maceration. It should give more freshness, flavours and aromas to the wine. This technique was introduced first time at Les Carmes in the 2012 vintage.
There were raised eyebrows among winemakers in Bordeaux when Guillaume Pouthier started to use it, but gradually, this technique spread out in Bordeaux. Under his direction, Les Carmes Haut Brion has got more stability, precision, focus, finesse, and sophisticated touch than before.
Cabernet Franc is vinified in wood, Cabernet Sauvignon in concrete vats and Merlot in stainless steel vats. There's also second wine here, Le C des Carmes Haut Brion, which mainly comes from another vineyard situated in Martillac.
This property is located inside the Bordeaux city limits, even closer to the town itself than Haut Brion and La Mission Haut Brion are. The surroundings are beautiful with a lake, a large park and an old bridge. After several additions, there are now around 29 hectares of vineyard with 35 years old vines, planted with 55% Merlot, 30% Cabernet Franc and 15% Cabernet Sauvignon. In addition to that, a state of the art cellar, looking like an upside-down boat, was ready for use in 2016.
LCHB uses the biggest Cabernet Franc in the blend of all properties at Left Bank, more than 1/3 in the blend. Temperature is always 2-3 degrees higher here because of being situated so close to Bordeaux city. It also means that the harvest starts early (1-2 weeks before the properties outside Bordeaux).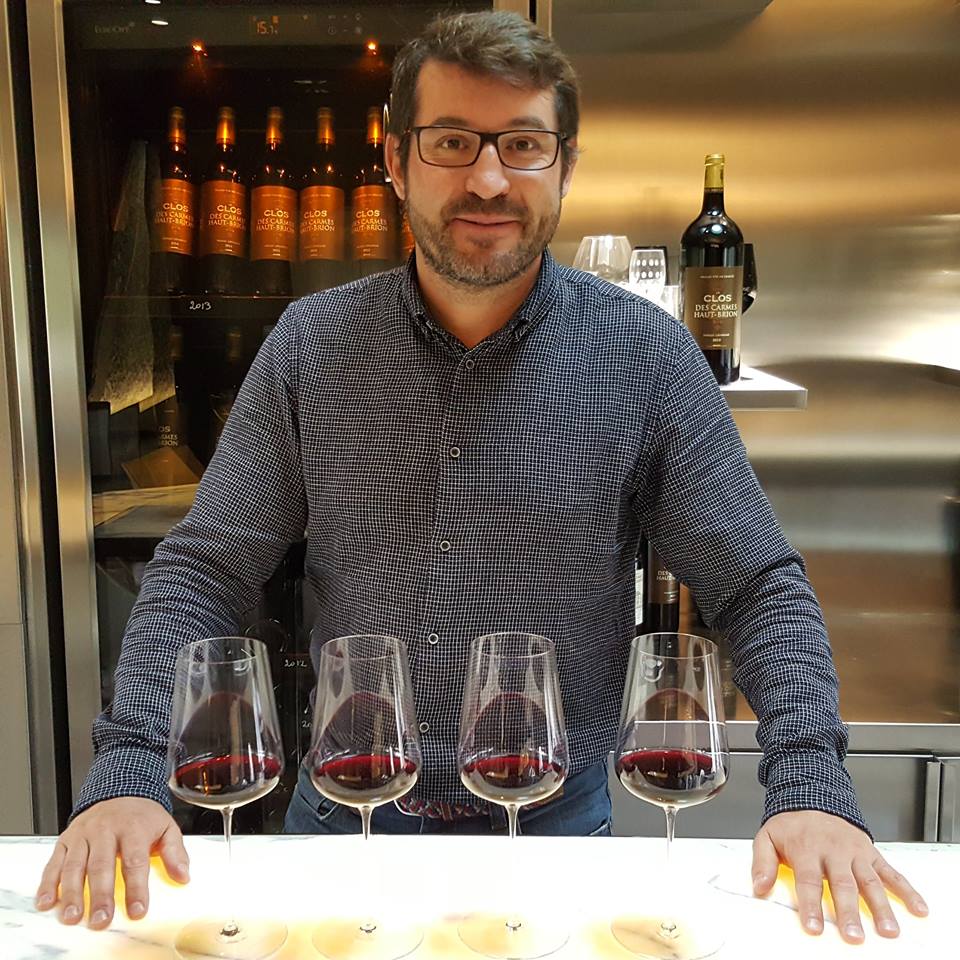 Les Carmes Haut Brion manager, Guillaume Pouthier is aiming high, very high!
-----
LCHB 2021 (barrel sample) 95p
Tasted in April 2022. 40% C. Franc, 35% C. Sauvignon and 23% Merlot. 13.5% alcohol. An intense mix of black cherries and morello ones added some violets, crushed rocks, tension, vibrant, finely grained tannin and splendid complexity, well-structured and persistent finish. Fabulous stuff.
LCHB 2020 (barrel sample) 99-100p
Tasted in May 2021. 40% Cabernet Franc, 34% Cabernet Sauvignon and 26% Merlot. There were 55% of whole grape bunches included in vinification. 13.65% alcohol. 80% new oak, 11% foudres and 9% amphoras. The nose was a paradise of fragrances, and the palate was a paradise of tastes. When you additionally find spectacular complexity, sophisticated touch, liquid cashmere and seamless structure in this wine, the result is true perfection! 2020 is the best vintage Guillaume Pouthier has ever produced at LCHB; that's it!
LCHB 2019 99p
Tasted in July 2022 (Copenhagen). It was my first encounter with this wine – I wasn't able to taste it in Bordeaux from the barrel in April 2020.
50% Cabernet Franc, 34% Cabernet Sauvignon and 16% Merlot. This wine was certainly worth the wait! An awesome thrill from start to end. In the beginning, this wine was a paradise of aromas and fragrances. On the nose, it overwhelmed you with cascades of freshly cut black cherries and blackcurrants, and on the palate, it offered a flamboyant attitude, seamless structure, cashmere-clad texture, vibrancy, sophisticated touch and fantastic complexity. After half an hour in the glass, this wine started to become typical of the Pessac-Leognan district with shell-fish scent, saltiness and smokiness, without losing one single ounce of energy, vitality and fruit. A truly epic wine, and what a pair it will make with the 2020 version!
LCHB 2018 98+p
Tasted three times - last time in December 2020. Consistent notes. Ridiculously sublime. It combines perfectly power and elegance with riveting richness, complexity and length: grilled bacon and cigar box. More Cabernet Sauvignon in the blend (34%), usually there's 20%. Less Merlot, 29% (usually 41%), but Cabernet Franc is about the same, 37% versus 39%. 13.75% alcohol, 75% new oak, 16% wooden vats and 9% terracotta amphoras, 50% whole bunches used in vinification. Imho, the best vintage Guillaume Pouthier has ever produced at LCHB!
LCHB 2017 95-96p
Tasted three times - last time in October 2019. Consistent notes. This property didn't experience any frost in April 2017 as the vineyard is well sheltered, and the temperature here is always 2-3 degrees higher than out in the country. 41% Cabernet Franc, 30% Merlot and 29% Cabernet Sauvignon. It's a stellar wine, very aromatic, fruity, silky texture, elegance and fruity finish. A real heartbreaker wine. Here, 40% whole bunches were going into barrels. 75% new oak, 15% two years old foudres and 10% amphoras were used for ageing.
LCHB 2016 96+p
Tasted four times - last time in October 2018. Consistent notes. 41% C.Franc + 39% Merlot + 20% C.Sauvignon. 13.8% alcohol, IPT=82. 70% new oak + 20% 1 year old barrels + 10% amphoras. Thick aromatic nose with blueberries, very concentrated yet refined, incredibly complex, precise and focused. Impressively long finish. Certainly, a wine to compete with big guns in this vintage!
LCHB 2015 95+p
Tasted four times - last time in October 2018. Consistent notes. 44% C.Franc + 32% Merlot + 24% C.Sauvignon, 14% alcohol, IPT=75. 80% new oak + 10% one year old barrels + 10% amphoras. This wine had a beautifully scented (rosebush perfume) nose, refined and intense; you could feel/taste the precision, purity and length of this wine. More concentrated than in recent vintages. Impressive stuff, which will even be better in the future for sure.
LCHB 2014 93p
Tasted four times - last time in November 2021. Consistent notes. 55% C. Franc (!) + 15% C.Sauvignon + 30% Merlot. 75% new oak + 15% big oak barrels + 10% amphoras. Consistent notes. Pretty aromatic and well-composed wine with finesse and caressing fruity finish. Fine acidity, balance and complexity. Cool climate vintage and a classic Bordeaux one.
LCHB 2012 93p
Tasted in September 2015. 40% Merlot, 40% CF and 20% CS) This wine was impressive for the vintage, very aromatic with Cabernet Franc shining through, silky and smooth, complex, graceful and with excellent balance. I gave it 91p for barrel sample in 2013, but now it's in the bottle and even better! What is a transformation - a new technique responsible?
LCHB 2011 92p
Tasted twice - last time in October 2018. Consistent notes. Tight and with fine minerality, nice complexity and lovely length. Well-balanced and with persistent finish. A superb wine for the vintage.
LCHB 2010 94p
Tasted twice - last time in September 2015. Not consistent notes. 55% Merlot, 30% CF and 15% CS. This wine couldn't hide at all the superlatives this vintage deserves. Happily, for previous staff at Les Carmes, they knew precisely what they were doing. A beautiful wine crammed with perfectly ripe fruit and as ripe fat tannin, excellently constructed with great complexity, grace and depth. Exquisite balance. As many other 2010s did, this wine improved dramatically after staying in the barrel and after bottling. As in the 2005 version of LCHB, elegance is well-present here. I had this wine again in December 2016, but it wasn't similarly expressive, but the bottle in question was bought at an auction and didn't come directly from the chateau, which can explain the below-par performance.
LCHB 2009 94p
Tasted in December 2019. This wine was like a sledgehammer with great intensity and concentration. Muscular and strong but not overdone and extracted. Tons of perfectly ripe fruit and tannin. Many, many years to go! Very, very impressive.
LCHB 2007 87p
Tasted in September 2015. 55% M, 30% CF and 15% CS. It expressed softness, spiciness, nice acidity, smoky fruit and light structure. Quite mature already and ready for consumption.
LCHB 2005 94p
Tasted in September 2015. 50% M, 35% CF and 15% CS. This wine confirmed all the great things about this vintage. I regard this vintage in Bordeaux as one of the very best since 1961! The captivating aroma of blueberries, perfectly ripe fruit, finely grained tannin, excellent acidity, depth, balance and long caressing aftertaste. More emphasis here on elegance than on concentration. No sign of advanced ageing here! Heartbreaker wine of great quality.
LCHB 1990 91p
Tasted in April 2018. Soft texture, mature flavours, drinkable now, tastes well, caressing fruity finish.
LCHB 1975 91p
Tasted three times - last time in November 2021. Consistent notes. When served blind, I quickly placed this wine in Pessac-Leognan, because of the remarkable oyster/sea "nose", so characteristic for this district. Red-brown, very pleasant and round, fully mature and still enjoyable.
LCHB 1971 92p
Tasted in June 2019. Well-preserved wine, spicy, lovely complexity, refined, very much alive, fine polished finish with a fruity scent. It's keeping well.
LCHB 1960 92p
Tasted in April 2016. A pretty wine, still going fine, with an apparent connection to flavours of the soil found in other vintages. Tasteful delicacy.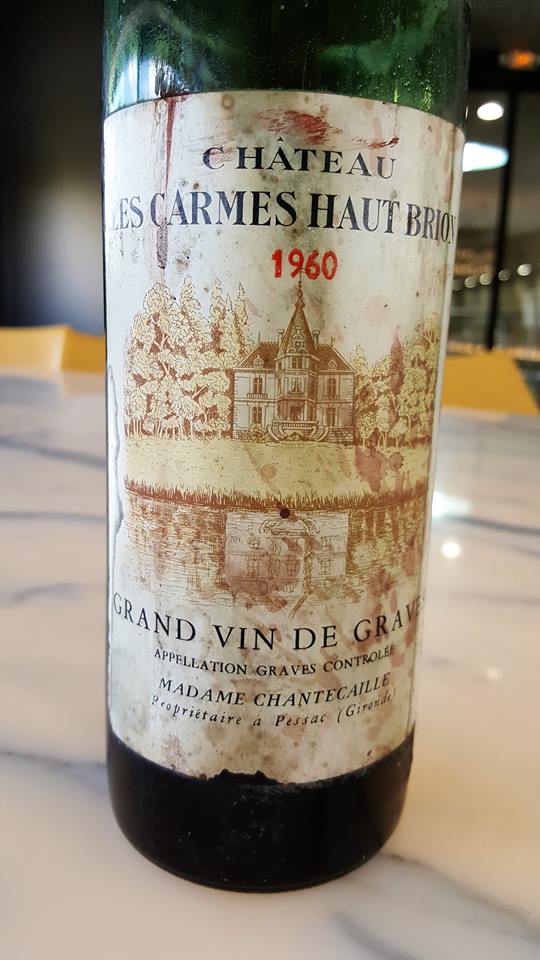 LCHB 1953 96p
Tasted in March 2019. Great experience to enjoy this wine filled in with elegance and finesse, vibrancy, deliciously fragrant and tasty. 66 years old wine with no sign of fading away!