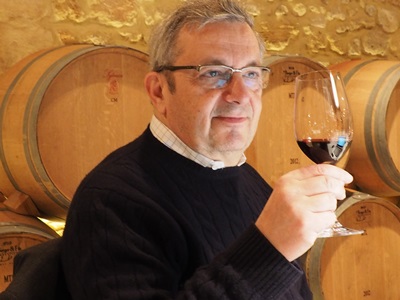 My name's Izak Litwar, and I live in Copenhagen, Denmark. I'm a freelance wine writer, and I've been tasting and writing about wines since 1984.
I concentrate almost 100% on Bordeaux wines as I'm in love with these because of their many styles, hospitality and beauty of Bordeaux town and surroundings.
My tasting experience of Bordeaux wines is based on 35 years (1984-2019) of visiting Bordeaux and many vertical/horizontal tastings with often 20+ vintages of a given château - f.i. Twenty-two vintages of Canon back to 1948 (1988), 18 vintages of Cheval Blanc back to 1928 (1988), 25 wines from the highly-heralded 1959 vintage (1989), Beychevelle, Certan de May, Latour, Montrose, Palmer (18 vintages back to 1952), Le Pin (12 vintages), Pontet Canet and Vieux Chateau Certan verticals in 10+ vintages, (tastings taking place between 1990 and 1999), 65 vintages of Yquem back to 1847 (2005), 30 vintages of Latour back to 1904 (2006), 19 vintages of Haut Brion/39 vintages of La Mission Haut Brion back to 1920 (2006), 10+ vintages of Palmer (2007), ten vintages from same chateau (2014) and eight vintages additionally in 2015, 10+ vintages of Beychevelle (2008), 14 vintages of Lafleur (2012), and 10+ vintages of Montrose (2016), all tastings taking place in Copenhagen. On the 6th of March 2020, I organized a tasting of 23 vintages from top Pomerol, Trotanoy. It took place in Copenhagen.
In November 2018, I participated in an extraordinary tasting of 21 wines from the 1918 vintage, where the majority of wines showed verve and vitality due to their incredible lifespan. In May 2020, I tasted several fantastic bottles from 1945 vintage.
I've tasted many old wines from Bordeaux - among the highlights - the oldest red Bordeaux I've ever tasted is Palmer 1965, the oldest sweet white Bordeaux I've tasted is Yquem 1947 and the oldest dry white Bordeaux I've tasted is Domaine de Chevalier 1941
I'm a member of several wine commanderies - Jurade de Saint-Émilion, Hospitaliers de Pomerol and Commanderie de Bontemps á Medoc, Graves et Sauternes.
In May 1998, the only book I've written up to now, about Pomerol, only in the Danish language, was published in Denmark.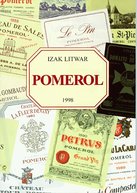 I review restaurants I've eaten at in Denmark and abroad - check my reviews at www.tripadvisor.dk. You'll find them under two profiles - lit_copenhagen and Izak L.
My website - facts and information about www.greatbordeauxwines.com
In 2015, I decided to hire a professional web designer (https://detlilledigitalebureau.dk) to overhaul my old website with a new layout, better structure, user-friendly interface, easy navigation, search function and RSS. This "new" website kickstarted on May the 4th, 2015.
There are drop-down menus related to navigation bar contents. This website is responsive, which means it adjusts itself whenever you see it on tablets (f.i. Ipad) and cell phones. It supports Android, Apple IOS and Windows Phone.
My choice of chateaux in Chateau Profiles is 100% personal.
If I don't have more than five bottled vintages of a given chateau to write TNs about, then this chateau isn't included in Chateau Profiles and tasting notes of its wines appear in Various Tasting Notes.
In Chateau Profiles, there is a page describing the most important districts/communes in Bordeaux with facts, style of wines, pairing with food and places to eat. It can be accessed by clicking on every district/commune listed in the drop-down menu of Chateau Profiles. F.i. https://www.greatbordeauxwines.com/chateau-profiles/margaux
I've created Latest News (right column) to pass the latest news to the reader immediately.
I sincerely hope my website will catch your attention, dear reader/visitor! In case of questions etc., please write to me at This email address is being protected from spambots. You need JavaScript enabled to view it..